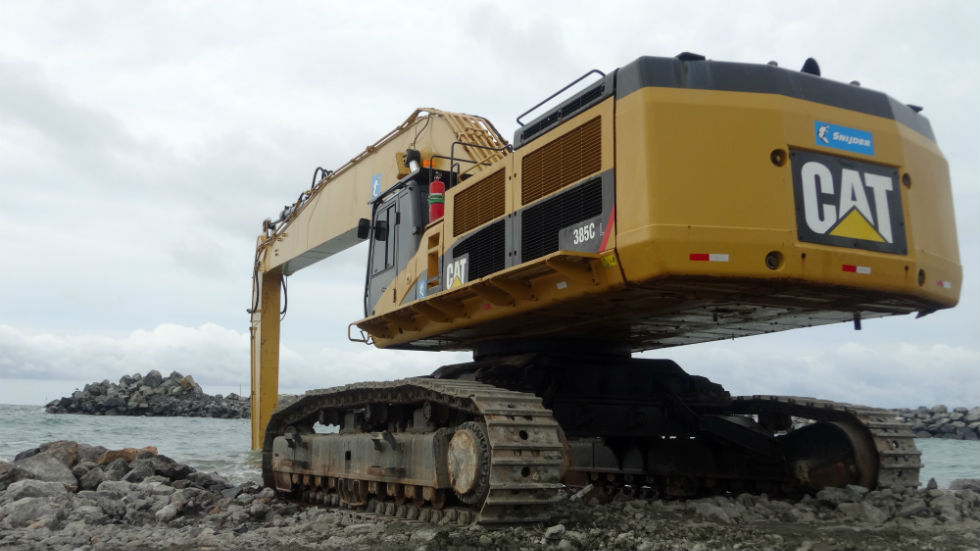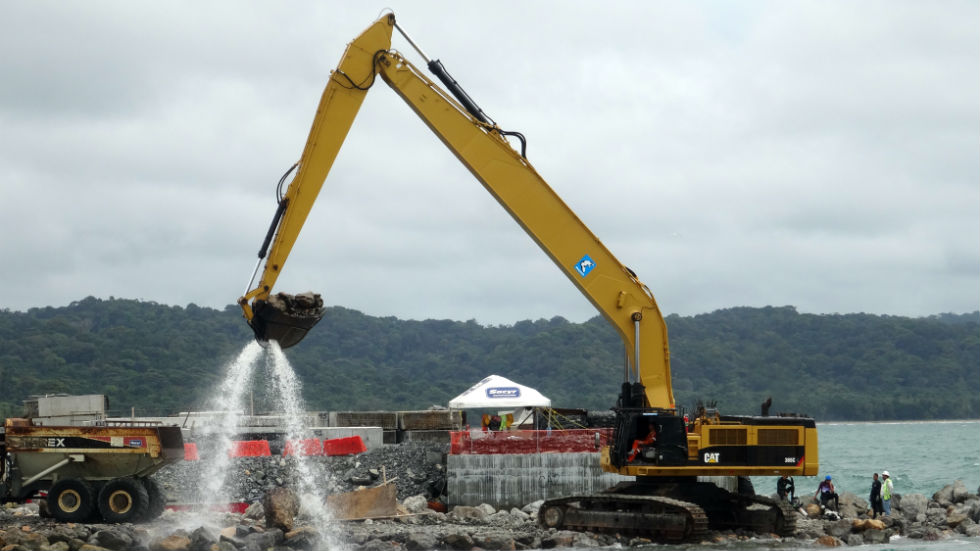 A large copper mine in the middle of the jungle is under construction in Punta Rincon on the west coast of Panama. A power station and a factory that will prepare the copper for shipment by sea are under construction.
Snijder has been commissioned to dismantle the old breakwater. Using a Caterpillar 385 with a 15-metre boom and a stick of 9.5 meters, Snijder worked at 10 metres below sea level. This combination was ideal to complete the task, without the need for GPS, but with using divers that checked the work daily.
Around 65,000 tons of stones were removed. This was a job that normally takes eight weeks, but was ultimately completed in six. As a result of the good work, we received additional orders, such as extending a breakwater by 300 metres.