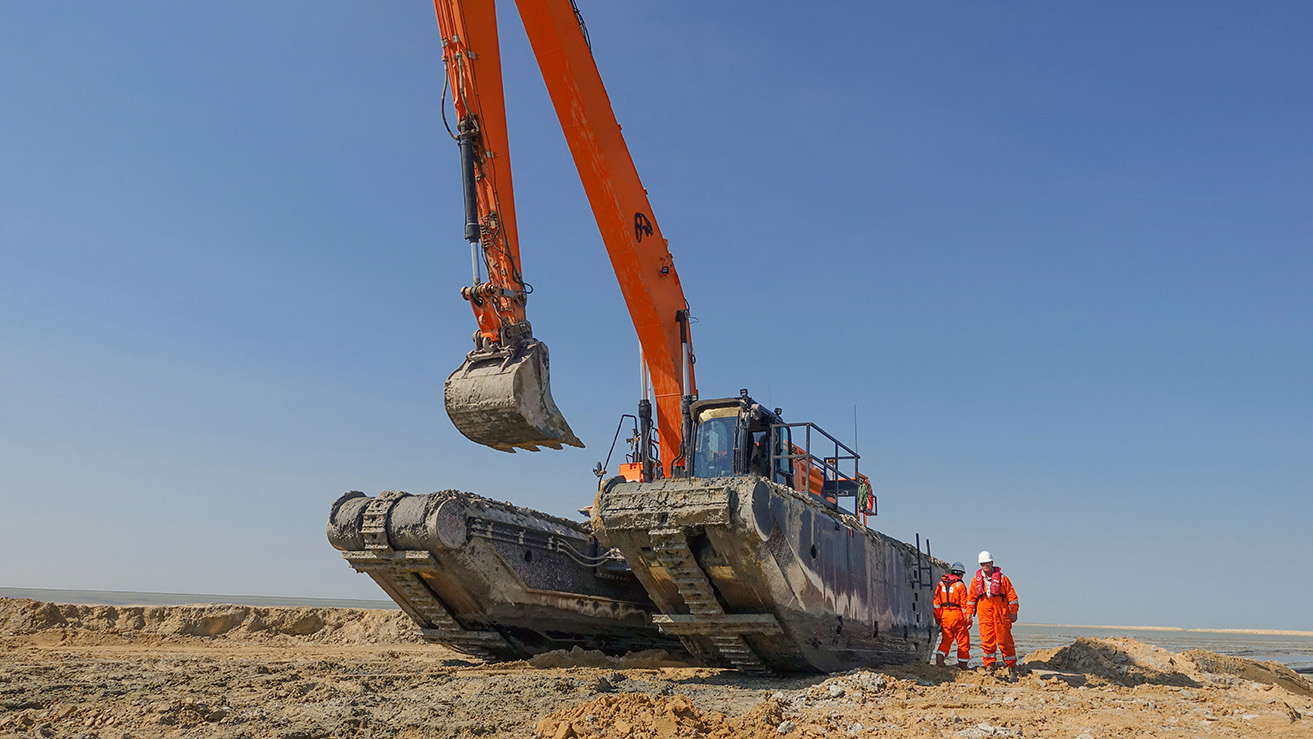 Snijder Custom Product: 24 tonne lift at 34 meters
Our engineering department transformed a standard Hitachi EX 1900 into a triple boom excavator which is capable of lifting 24-tonne concrete X-blocks and accurately placing them under water at a distance almost 34 meters from the center of the slew ring. The machine is particularly suitable for building break waters and other rock works. Interested in hiring this machine? Do you want to design your own machine together with us?
Castor Amphibious Excavator II
Castor Amphibious Excavator II
When Caterpillar named their new machine '336',  Snijder came with the name 'Castor'.
Castor is Latin for Beaver. Indeed, as the logo that has been inextricably linked to Snijder for more than fifty years. It has also been considered: the diligent beaver is a real dam builder, which, like this machine, feels at home on land and on water!